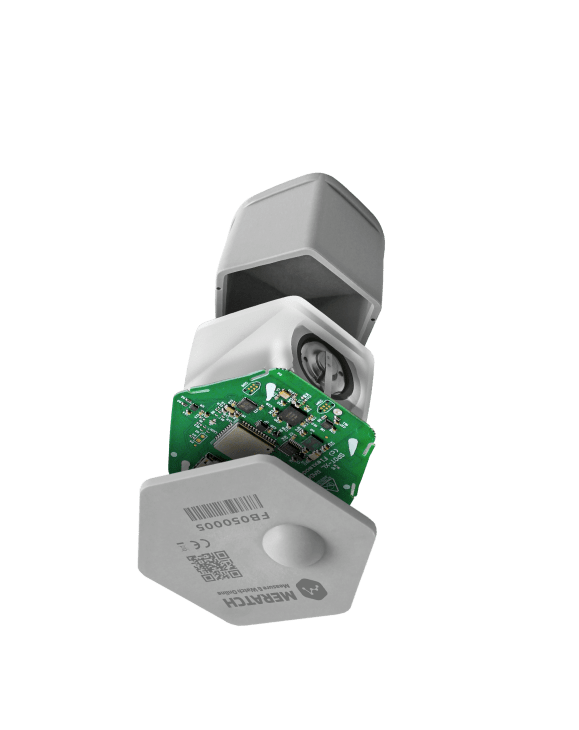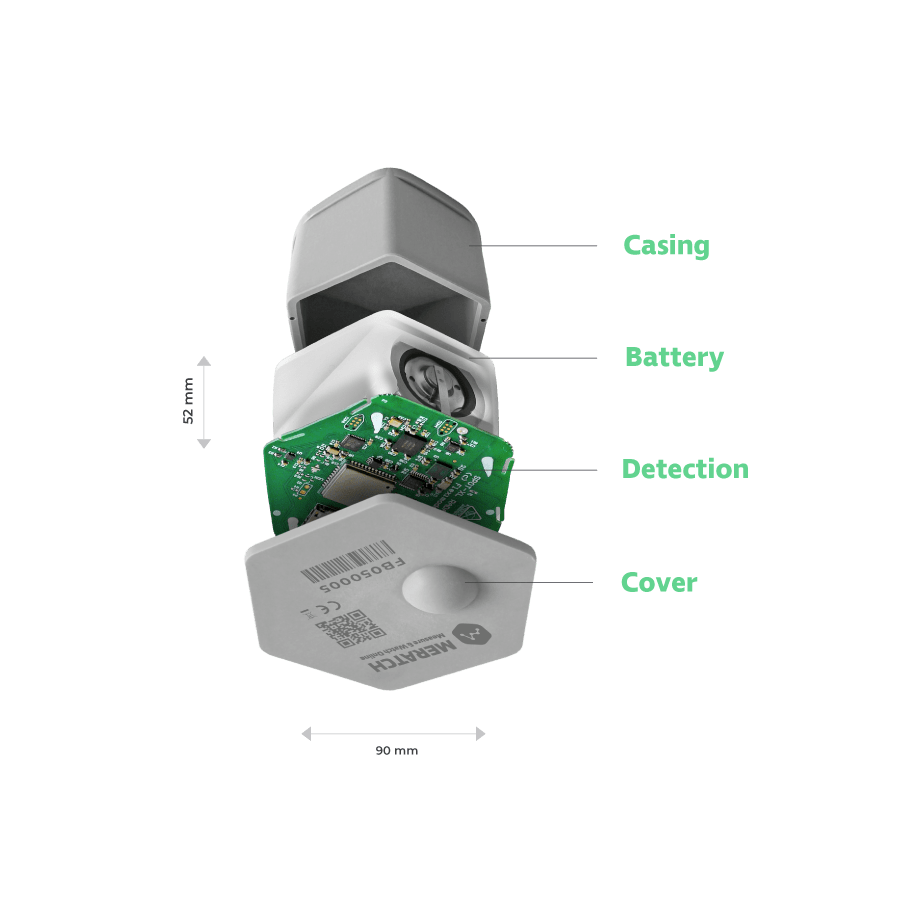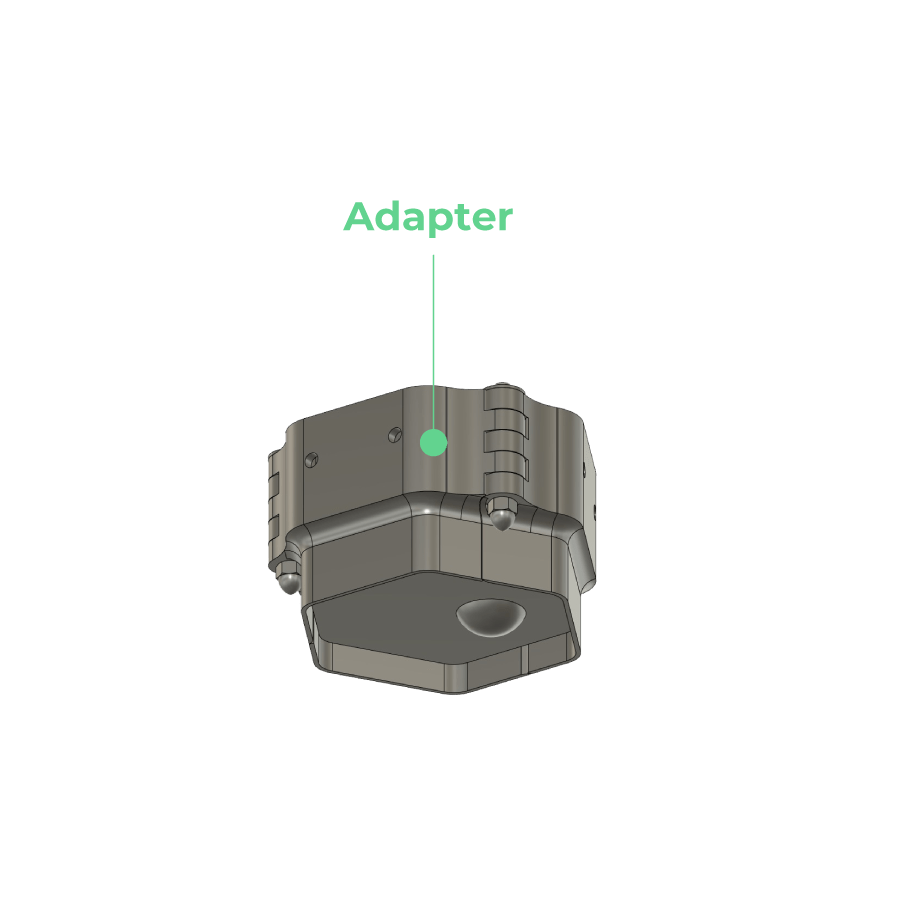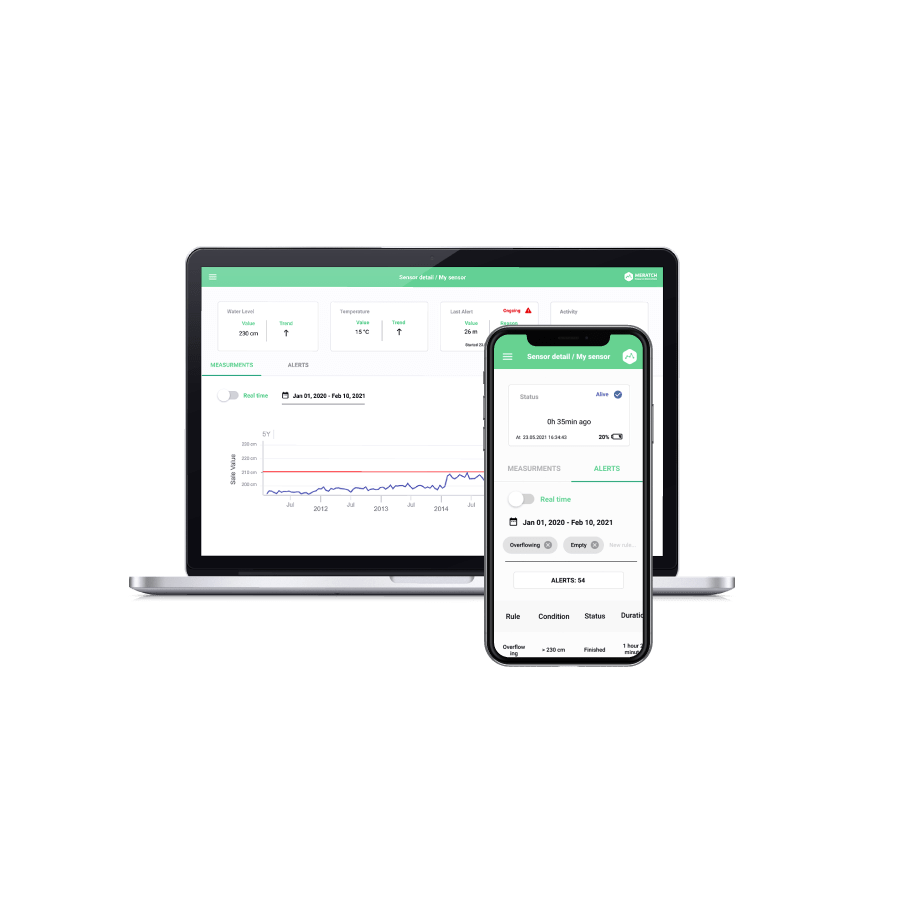 Water Level Sensor
A solution combining an innovative IoT sensor and software which can be adapted to the individual needs of each client moves water monitoring to the 21st century. It can also measure temperature and other water parameters wirelessly. With easy installation and connectivity to every IoT network and even satellite, MERATCH can be helpful anywhere in the world.
Features
FOTA

over-the-air firmware update.

Onboard data logger

memory unit for ex-post sensor diagnostics.

Certification validation

approved by Deutsche Telekom AG & Vodafone.

Own antenna design

optimized for all global IoT networks (Sigfox, LoRa, NB-IoT, LTE-M).

Private APN

secured connection between the sensor and the cloud by private APN.

Data consistency

resistance to connectivity outage. Data is not lost but is being transmitted after connectivity recovery.

Embedded coulombmeter

reliable online and onboard battery consumption and health monitoring.

Ultrasonically welded

casing for 100% hermetic sealing with IP68 ingress protection.

Minimalistic form factor

straightforward installation and also de-installation thanks to adapter.

AOI and RTG inspection

Electronic assembly inspected by AOI (automatic optical inspection), and RTG.

Tested and inspected

for an operational lifetime using thermal cycling chamber (-30 to +60 °C), simulated age of 6 years.
Installation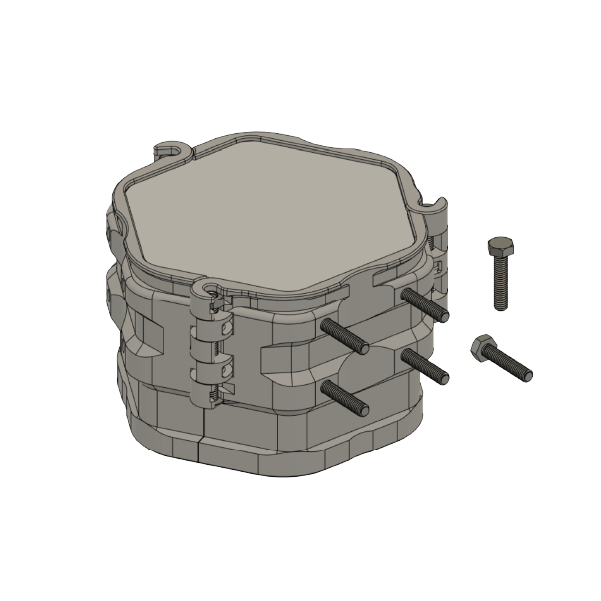 Side mounting
Using flat head countersunk screws
Magnetic top mounting
Using flat head countersunk screws with magnetic washers
Top mounting
Using longer screws, reaching through our mounting adapter into mounting object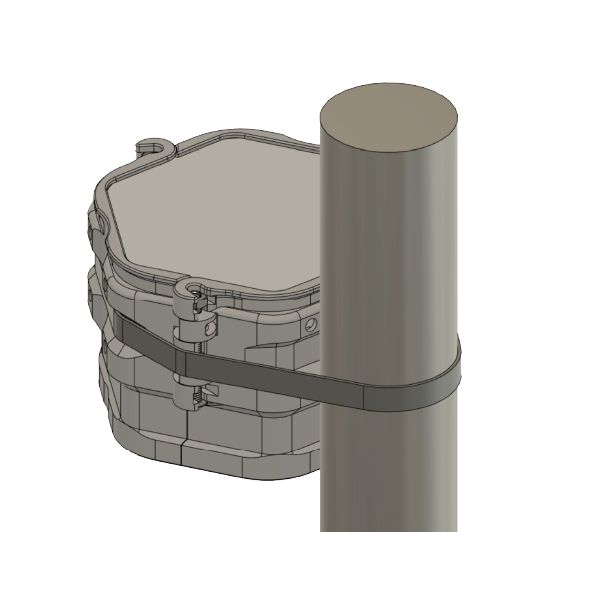 Mounting to pole
Using steel mounting strap
Specification
Dimensions
Size:
90 mm
52 mm
Casing:
Ultrasonic welded plastic into one piece
Measuring
Distance:
0.03 m - 22.7 m
Environment
Operation temperature:
-40°C to +75°C
Battery & Power
Power:
3.6V, 14 Ah alt. 19 Ah
Connectivity
Networks
LoRa, Sigfox, NB-IoT, LTE - M, Satellite
Certification
Environment
Quality
Health & safety
Cyber security